Written by Tobes | 28 November 2012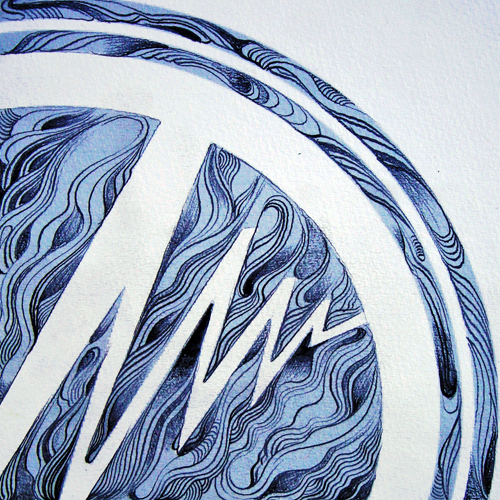 I hope by now those who frequent itstooloud.com know about our record label Vibration Records, if you dont please check us out!
As the days start to get colder here on the northern hemisphere and warmer for you lucky lot on the southern side we fall into the last weeks of the year together, the winter holiday is nearly upon us and so we are preparing for a little break here at the Vibration HQ, but before we do, we are finishing the year off with a gorgeous couple of jazz fuelled tracks to keep everyone including your speakers warm over the winter season.
We have a lot planned for the new year, but to finish off 2012 with a bang (no pun intended for those worrying about Dec 21st) haha, here is two tunes full of melodic genius, and not to be missed for your Christmas gigs & stockings.
Thanks to everyone for supporting Vibration Records this year, its been a busy and exciting year for the label, more and more people are connecting with our vibrations and its a good feeling to know the music is travelling to every corner of the world, good vibes and ever resounding.
So from the bottom of our hearts we send out love and good vibrations to you all, we look forward to sending you some extraordinary tracks in the new year, and hey don't worry about December the 21st, we got far too much planned for 2013 to worry about the end of the world :) so have a Merry Christmas & Happy New Year and make sure you have some wicked party's, but just make sure you leave enough brain cells to keep things real for next year :)
A: Blue Motion - My Baby Wants An Aeroplane / Many have come to know Blue Motion for different styles of Drum & Bass, some of his tracks are deep, some hard, this particular track is injected with some serious acoustic flavours, deep double bass, and gorgeous piano licks are just some of the elements which make this an stunning track. There is a bit of an old school intelligent vibe to this one, and when the chorus comes, the acoustic jazzy atmosphere will blow you away. Without a doubt one of Blue Motion's best tunes to date! http://soundcloud.com/bluemotion - Buy this track now!
Audio clip: Adobe Flash Player (version 9 or above) is required to play this audio clip. Download the latest version here. You also need to have JavaScript enabled in your browser.
B: Blueprint & Self Definition - Embrace / This duo is starting to make waves in the scene, and we have been blessed to sign this breathtaking track, while it starts off a little equivocal by the time you reach 1 minute 30 in comes the vibe, Blueprint and Self Definition drop some mind blowing orchestral layers, deep strings, deep bass lines and a very punchy beat, this track is full of emotion and you can lose your self quickly in a tsunami of vibrations, the frequency spectrum of this track is wide and elevates your mind and soul, intricate layers of beautiful samples, we hope you enjoy it as much as we do! http://soundcloud.com/blueprint / http://soundcloud.com/selfdefinition - Buy this track now!
Audio clip: Adobe Flash Player (version 9 or above) is required to play this audio clip. Download the latest version here. You also need to have JavaScript enabled in your browser.
Thanks goes out to those who have shown support including: A-Sides, Bryan G, Stunna, LTJ Bukem, Leke Aerosoul, Kenny Ken, Ashattack, Peshay, AK1200, Random Movement, Donavon Smith, Hardmix, Miken, Jay Rome, John Ohms, Ronin Selecta, Mufler, AMC, Magical Gravity, Bassdrive.
Comments
(0)